Coming to Kickstarter in 2022!
A brand new tabletop roleplaying game designed by the co-creator of The Curse of the House of Rookwood and written by Banana Chan!
A gonzo adventure RPG set in a film-grained, hyper-saturated retro-dystopia. Strike a blow against the tyranny of the Powers That Be and free the downtrodden of the Valley with the power of Friendship, Whoopass, and Explosions. Features visually intuitive road combat/chase rules, collaborative world-building, and sticker-based character advancement.
THAT'S RIGHT, I SAID STICKERS!
Join our newsletter to receive updates about the progress of the game.
Create a dystopian world…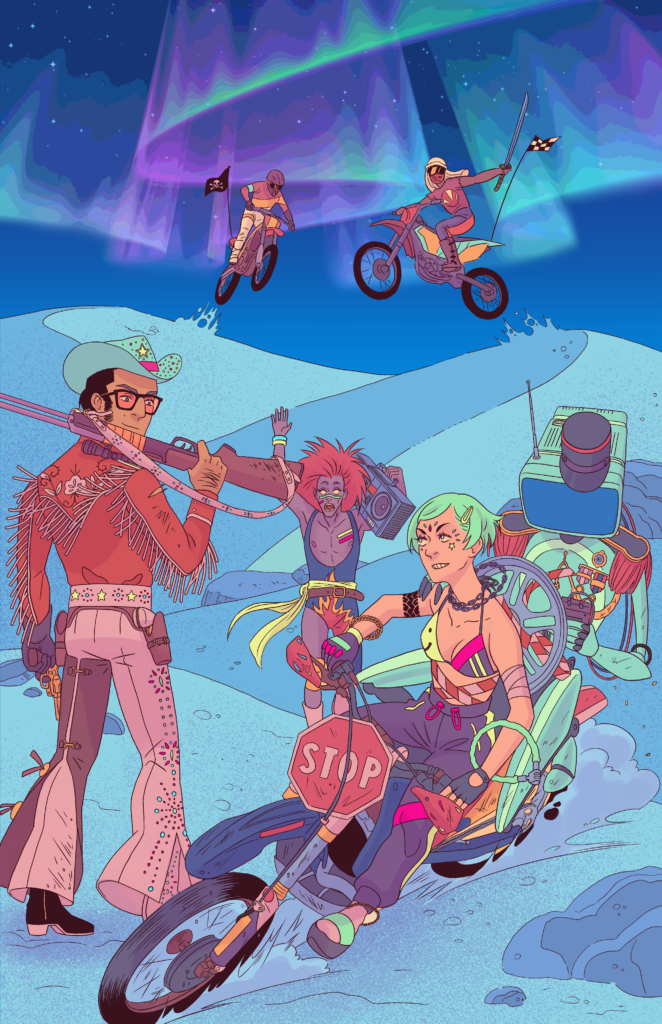 And misfit outlaws!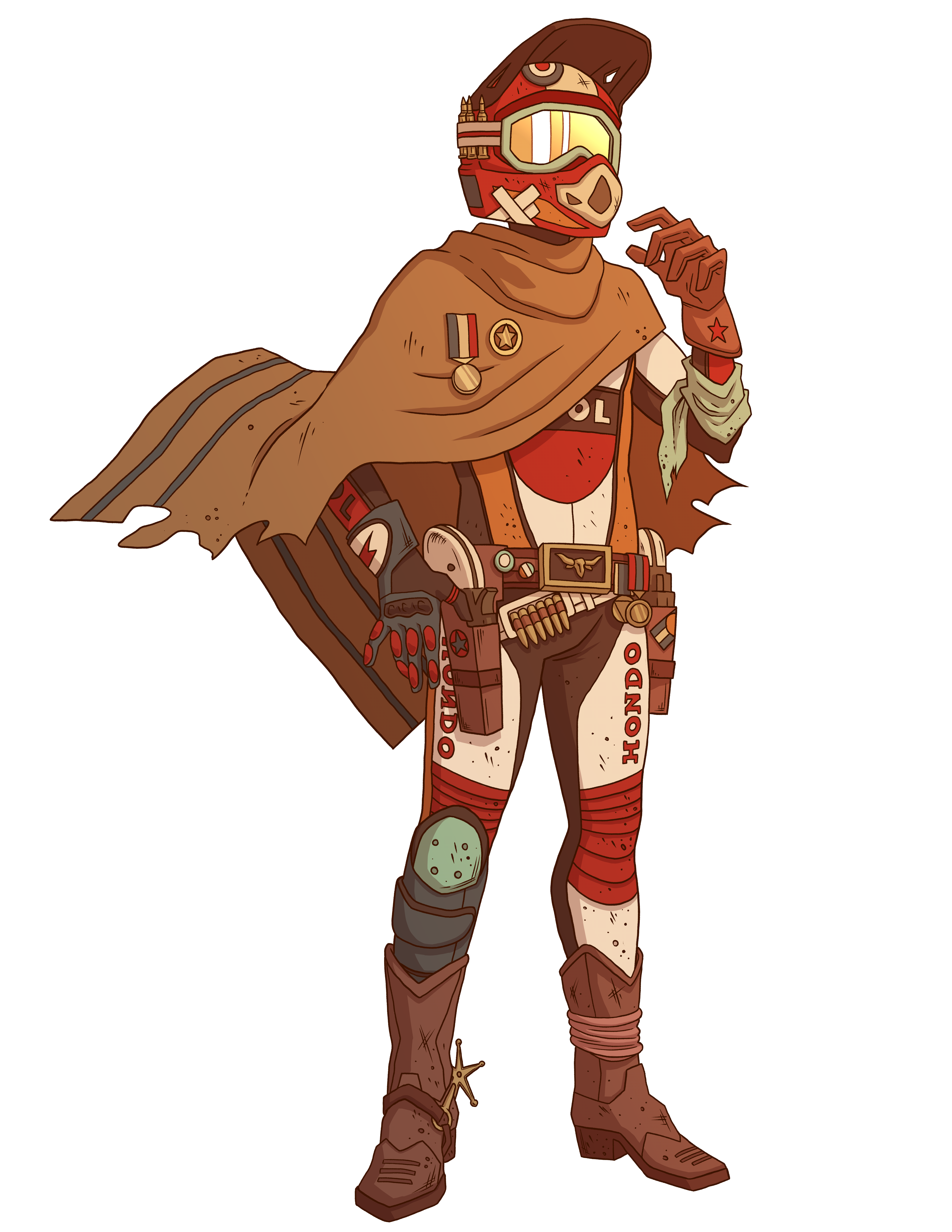 Ashcan Rules
Download the latest playtest version of the rules on itch.io.
Discord!
Join our Discord community to see exclusive updates and discussions about the game!